Geramiah Profeta
Reviving Dead Zones
Date: 9/28/15
Author: Laurence Mee
Hypoxia (too little of oxygen in the water) leaves many marine life animals dying which is an ongoing problem
Creation of Dead Zones is linked to Eutrophication which is the over enrichment of the sea filled with nutrients enabling more plant growth
Phytoplankton are floating algae and microsCopic Photosynthesizes that are the base for most marinE food chains
too many of phytoplankton can prove to be harmful as it has an affect On other marine life
a large increase in nitrogen anD phosphorus concentrations allow these organisms to multiply which clouds the surface depriving Plants of sunlight due to shade
oxygen manages to find a way into the water from either photosynthesis or physical dIffusion from the air at the sea's surface
Poor,y flushed estuaries are very vulnerable to the effects of EuTrophication
Eutrophication causes other alterations to the eCosystem which can be difficult as they may not easily be reverSed
Nutrient concentrations that are increased early may decline some species
The gOvernment needs to be aware As they are a key to revivIng dead zone areas
Commercial Ishing must be ReduceD in order to allow some species to Recover
Summary:
Not only is our on-land ecosystems are being affected but our marine life isin possible danger aS well. Our oceans are Being affected by an ongoing issue creating dead zones in our WatErs called Eutrophication. Eutrophication is the over enrichment of the sea by nutrients which Shouldn't be seen as too much of A great thing. With these kinds of fertiLizers being Essential to Phytoplankton, this can be an issue for the reSt of the waters as it leaves an after effect. Covering the surface of the water, this does not allow all the plant life to do photosynthesis as it is clouded and doesn't create oxygen, oxygen is Very iMportant when it comes to our oceans as Many Marine life rely on the stAtus of it in order to live. Many issues can create problems for other factorS relating to This which is very serious.
Opinion:
This matter is serious as THe majority of the people are not even aware of what iS going on with our oceans and what eveN a dead zone is. Just simple things such as Phytoplankton increasing can hurt the plant life and affect the animals! Eutrophication is a Matter that I Now consider as Passively harmfuL to our ecosystems Knowing now what it is capable of. Low oxygen levels leaving an effect onto our marinE life including the problem of commeRcial fishing isn't a good miX onto what is going on already. According to the article, the government is our key way of helping fight the issue and do something about it as some issues like this cannot be easily rEmoved or fix just like that. I believe we need to spread the word of what is truly going on in our ecosystem!
Powered by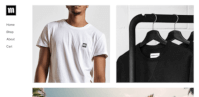 Create your own unique website with customizable templates.